Work Suits
Work suits for women are an excellent and professional attire choice. Work pant suits in the traditional business colors of gray, navy and black are almost always appropriate to wear in the workplace.

Listed here are a variety of work suits offered at various websites:
---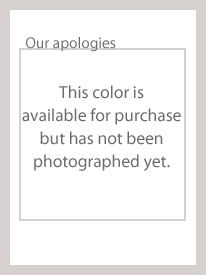 Offered at Blair in misses sizes, women's plus sizes and petite sizes
---

Offered at Boscov's in misses sizes
---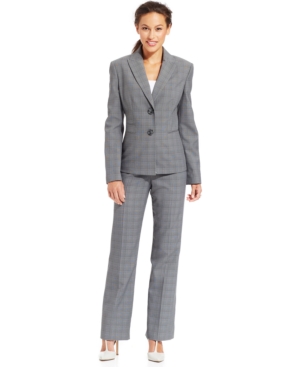 Offered at Macy's in misses sizes
---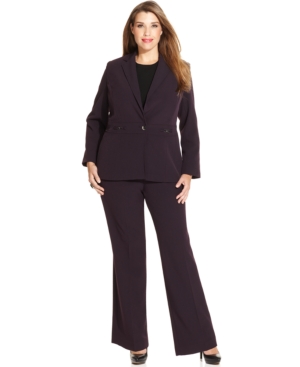 Offered at Macy's in women's plus sizes

---
---
Work Suits Fashion Tips:
Colors of Work Pant Suits
As mentioned above, there are "safe" classic colors of work pant suits (gray, navy and black) that are a good idea to have in your wardrobe. However, you may want to have some other less classic colors as well. For example, brown, white and red suits are other options. Suits with patterns such as pinstripes, tweed, herringbone, houndstooth, or a subtle plaid are some other choices. If appropriate at your workplace, you could even wear a fun colorful work suit in colors such as pink, purple, or seafoam. The color can be toned done somewhat by just having a jacket in bright fun color and wearing it with black slacks.
Styles of Work Pant Suits
The styles of work pant suits can vary a great deal. The majority of work pant suits jackets tend to have long sleeves, but there are some short sleeve work pant suits, and sometimes you may even be able to find a work pant suit with 3/4 length sleeves. Some jackets may close with one or more buttons, while occasionally some may not close at all and have an open front. The collars on the jackets can vary. Some examples are a notched collar, shawl collar, mandarin collar, and so forth. Shoulder pads can enhance the look of some suit jackets. Some suit pants may have no pockets, while others may have them. Some pants may have a fly-front and countered waistband, while others may have side back elastic or even a fully elasticized waist. And, of course, work suits can come in various sizes – there are misses's work suits, petite work suits, tall sizes work suits, and plus size work suits.
What Color Blouse to Wear with a Work Suit
What color blouse or shell you choose to wear with your work suit depends on the dress code at your office. You can't go wrong wearing a white color blouse with your suit. In less conservative offices, you might want to add a (coordinating) colorful blouse such as pink or lilac which can add a nice pop of color.
How to Accessorize a Work Suit
If you are trying to create a professional look at the office, it's generally a good idea to keep your jewelry simple and avoid wearing large flashy pieces. In addition, you may want to avoid wearing very high heels.
Save Money with a Work Suit Wardrober
One way you may be able to save some money is by buying a work suit wardrober. A wardrober will typically include a jacket, a pair of pants, a skirt, and possibly a shell. With a wardrober you have two outfits – a pant suit and a skirt suit.