Formal Pant Suits
A formal pant suit is a wonderful addition to any wardrobe. When you are attending a special occasion and want to be dressed up, formal pant suits are a great attire choice.

Below are a variety of formal pant suits offered at various websites:

---
Separates offered at Macy's in misses sizes. The top is also offered in petite sizes
.
---

Offered at Womensuits in misses sizes
---

Offered at Womensuits in misses sizes
---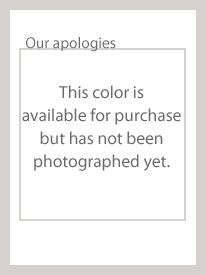 Offered at Blair misses sizes, women's plus sizes and petite sizes

---
---
You may also be interested in seeing our dressy pant suits page, evening pant suits page and special occasion pant suits page.
Formal Pant Suits Fashion Tips:
Womens Formal Pant Suits
There are many formal pant suits that are just as dressy as cocktail dresses. These are some of the dressiest pant outfits, and you may want to wear them to events such as a wedding or gala. Pant suits that are made of soft, flowing material such as chiffon can be very dressy and look great when incorporated in formal pant suits. Some formal suits have flowing wide-leg pants that almost look like they are skirts. Embellishments such as beading, crystals or sequins can really dress up the look of the pant suit. A beaded formal pant set is sure to dazzle. Some outfits may have tons of beadwork on the bodice and sleeves of the top, while others may just feature a pretty beaded design on the dressy top. Some of these types of outfits may be lined. A formal pants set that has a top with sheer sleeves is another style that can look great. Formal outfits that include duster jackets or tops with asymmetrical hems can also be very chic and stylish. While many formal pants suits come in the color black, there are other ones that come in a wide range of colors. There are stylish formal pant suits in both misses and women's sizes. If you are choosing a plus size formal pant suit, you may want one that includes pants with an elastic waist.
Formal Pant Suits for Weddings
If you are attending a wedding, a formal pant suit is a great attire choice. It is best to avoid wearing formal pants suits that are vibrant or flashy (as you do not want to detract from the bride). Also it's a good idea to avoid wearing white pant suits (as that color should be reserved just for the bride) and you may also want to avoid wearing black pant suits. Some people think wearing black to a wedding is fine, but other people consider it bad luck to wear black.