Casual Pant Suits
A casual pant suit makes a great addition to a wardrobe. Wearing this type of pant suit can create an informal but coordinated look.

Below are a variety of casual pant suits offered at various websites:
---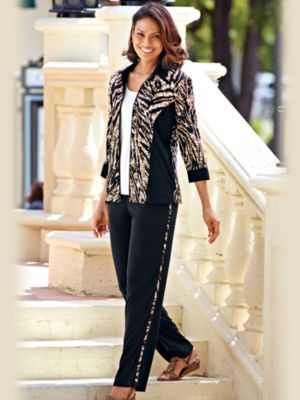 Offered at Blair in misses sizes and women's plus sizes.
---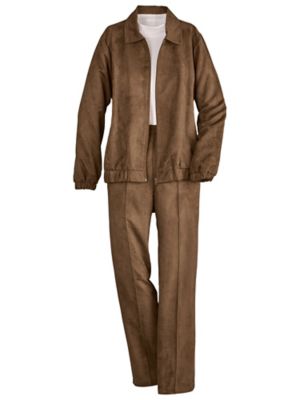 Offered at Old Pueblo Traders in misses sizes, women's plus sizes and petite sizes.
---

Offered at Womensuits in misses sizes and women's plus sizes.
---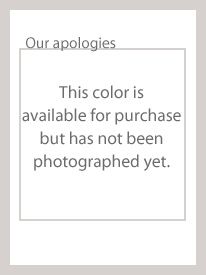 Offered at Blair in misses sizes, women's plus sizes and petite sizes.
---
---
Casual Pant Suit Fashion Tips:
Casual Pant Suits for Women:
Casual pant suits for women can be great weekend wear. These outfits contain either matching or coordinating pieces. With an outfit like this, you can have a casual style, but still look very pulled together.
Types of Casual Pant Suits:
Casual pant sets can come in a whole variety of styles. There are two piece casual pant sets that come with coordinating tunics and pants. There are also three piece casual pant suit styles that include a jacket and top along with the pants. You may want to look for these types of pant suits that come in comfortable fabrics such as knit fabric, cotton, fleece, or other types. For a more comfortable fit, you may want to consider getting pants that have either a fully elasticized waist or partially elastic waistband. Pant styles can vary, and you may want one in a more relaxed, looser style, or perhaps you would want pants that are in a legging style. Not all of these types of pants will have pockets, so if this is important to you, make sure to read the online description to see if the particular pants you are interested in have them.
In the warmer months, look for causal pant sets that have short sleeves and maybe cropped pants. Try to find ones in lighter weight, cooler fabrics. Outfits in lighter, cooler colors (such as pink or light blue) can be great Summer choices. In cooler weather, look for pant sets with long or three quarter length sleeves and long pants. Outfits in heavier weight fabrics such as fleece or velour can provide some warmth. In Winter months, you may want to wear pant sets in darker, warmer colors (such as brown, navy or black).
Accessories to Wear with your Casual Pant Suit:
You are not trying to create a formal look when wearing a casual pant suit, so, therefore, sandals, slip on shoes, and even sneakers can look nice with one of these types of outfits. For a fun look, try matching the color of your jewelry to the color of your casual pant set.